I got a new toy!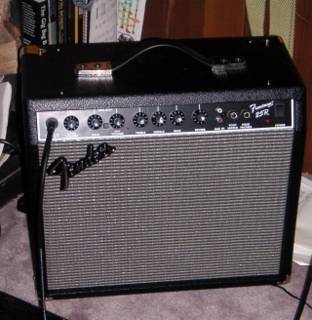 I had a dinky little Dean Markley jamming amp since college. It made all sorts of horrible noises that were not related to the guitar at all. It buzzed and hummed and groaned and popped and sputtered.
But all that's changed. This little dude is the best thing ever. It's a Fender Frontman. It's bigger than my old one, but still pretty small. The clear tone is awesome, the reverb is awesome, the buzzy gain is awesome.
I am a rock and roll star. At least in my own apartment in my own brain in my own little world.